Citizen Science Shark Research Expedition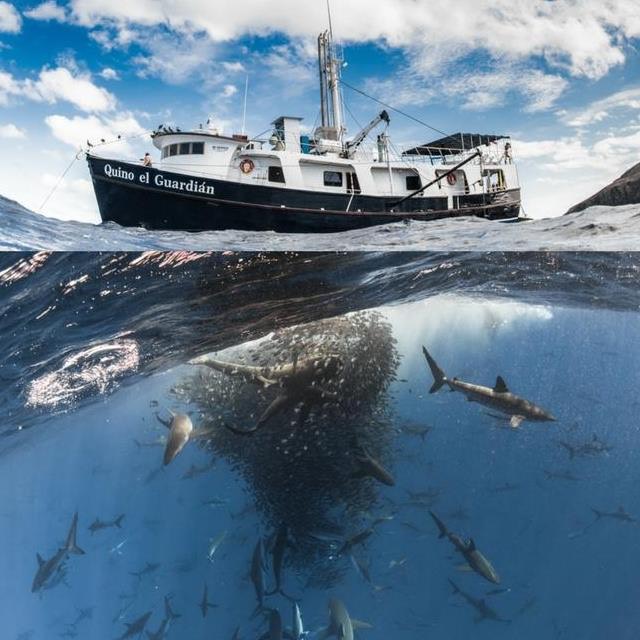 DIVE WITH A PURPOSE!
Join Sea Dog Divers, the amazing crew of Quino El Guardian, and Dr. James Ketchum on one of the most inspiring dive adventures of your lifetime!
The Revillagigedo Archipelago (better known as the Socorro Islands) is filled with 7 species of sharks, many in unprecedented numbers. This adventure is your opportunity to become personally involved in shark research by participating in catching and tagging animals, identification, counts, and more. This is also a great opportunity to increase you knowledge about sharks. In addition to working with Dr. Ketchum, you'll enjoy daily presentations on shark ecology, migration, reproduction, and conservation. 
The Archipelago consist of a group of four volcanic islands in the Pacific Ocean 250 miles off Baja Mexico's southern shore known for their unique ecosystem. The islands are home to many endemic plant and animal species and Socorro island is the most diverse in flora, fauna, and topography.
These islands are a spectacular magnet for the largest ocean pelagic animals in the world. Animals include schooling Hammerhead Sharks, Tiger Sharks, Dolphins, Silky Sharks, Galapagos Sharks, clouds of Jacks and Barracuda, Tuna, Wahoo, Oceanic White Tip Sharks, and Whale Sharks. Yet it is the Manta Rays that are the claim to fame. Humpback whales can often be mid-February through mid-April.
Take part in as much or as little of the science program as you like!
About the Trip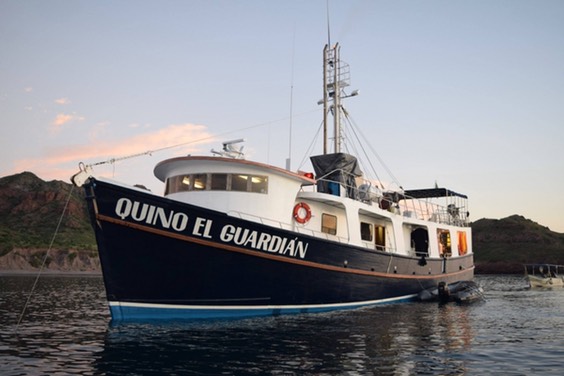 Our vessel is Quino El Guardian, 90 ft long with a 23 ft beam. She is extremely seaworthy and is approved by both the US Coast Guard and the Mexican Coast Guard. She is equipped with state-of-the-art electronics and all required safety equipment.
We will board the boat at the San José Del Cabo Marina at 5:00 pm, and on April 25, and will return to the marina and disembark on May 4 at 8:30 am for transit to airport or your hotel.
Planned Itinerary
Day 1 Board the boat between 5pm-7pm / Dinner is at 7pm / departs at  approximately 10pm
Day 2 Day at Sea
Day 3 San Benedicto, 4 dives scheduled
Day 4 Socorro, 3 dives scheduled (check in with Naval Station)
Day 5 Socorro, 4 dives scheduled
Day 6 Roca Partida, 3 dives scheduled
Day 7 Roca Partida, 3 dives scheduled
Day 8 San Benedicto, 4 dives scheduled. At the end of this day we will start our departure to San Jose del Cabo
Day 9 Arrive at San Jose del Cabo around 11pm. Guests may sleep on the boat
Day 10 Disembark by 8:30am
Space is limited for this adventure of a lifetime so contact us ASAP with questions and to arrange your deposit & reserve your spot! 
email: Sea Dog Divers
Dive accident insurance is mandatory, and trip insurance is strongly recommended!