Grand Cayman North Shore Adventure
 Come and enjoy Grand Cayman's World Class diving as Sea Dog Divers returns to our many friends at Cobalt Coast Resort & Reef Divers to relax and explore the underwater world away from the crowds. You will experience the unique valet diving service on roomy boats built just for diving, which only Reef Divers can deliver. 
Cobalt Coast Dive Resort opened its doors in 2000, and this is their 17th year of providing divers with comfortable accommodations, outstanding meals, and great diving. Since 2015, they've been part of the Clearly Cayman family of dive resorts, which includes Little Cayman Beach Resort and Cayman Brac Beach Resort. Located in West Bay, Cobalt Coast is at the center of Grand Cayman's most popular activities - only minutes away from Stingray City, the Cayman Island Turtle Farm, Seven Mile Beach, and within 125 ft. of shore diving the North Wall, off their ocean dock.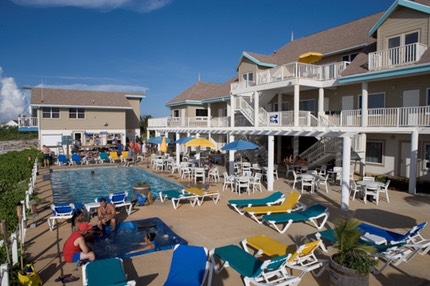 Cobalt Coast is your ideal vacation getaway, located on the Northwest shore of Grand Cayman in a secluded, tranquil setting with spectacular views of the inviting Caribbean Sea. Enjoy spectacular oceanfront seating at our open-air restaurant that serves American-style hot breakfast, lunch with oceanside service, and three-course continental-style dinners while you enjoy a relaxing sunset. Located off the beaten track, Cobalt Coast Resort is unique in that it's conveniently located, with spectacular snorkeling and shore diving accessible just a few steps from your accommodations (weather permitting). Stay and dive - or just relax - and you'll see why so many of guests return.
Reef Divers' Valet Diving Service
With valet diving, you'll experience Grand Cayman's diving like never before! 
Discover the abundant reefs of the Caribbean Sea with our much-acclaimed valet diving service. Reef Divers takes the work out of diving, so you can just relax and enjoy your vacation.
Our custom fleet of of spacious 42' and 46' Newton dive boats will take you to explore the island's elite diving sites. With our superior diving service, all you have to do is get on the boat. Reef Divers takes care of the heavy lifting, including changing your tanks after every dive. At the end of your 2-tank boat dive, we'll handle everything, including the cleaning and care of your diving gear. Once you've experienced valet diving, a regular diving experience will never be the same. Just relax and let the dive team do all the work, providing you with a relaxing, wonderful experience.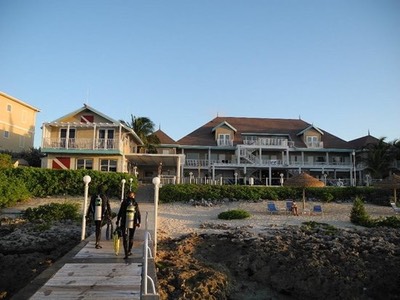 At Cobalt Coast Resort, divers can also enjoy world-class shore diving on our house reef, just off our dock (weather permitting). And for the more adventurous, Cayman's fabulous North Wall is just a short swim away.
All diving begins the day after arrival. No dives are permitted on the afternoon prior to departure. No refunds or transfers are given on unused portions of diving or in the event of inclement weather.
This is a great value and space is limited! Contact us ASAP with questions and to arrange your deposit & reserve your spot! 
email: Sea Dog Divers
We strongly recommend dive accident & trip insurance!